also available Italian & Japanese
SKIN ELEMENTS E-book was born ......


This ebook is the result of my passion and all the knowledge I ve acquired during my 17 years in my practice in Lugano, Switzerland .

The title Skin Elements comes from my approach for beauty and health too !
I 've decided to use real girls with real beauty to display ethnicities and within every group what the strong and weak points are and how can you maximise the gift that nature has giving you ...let me just teach you how !

We are made of different elements and only by knowing what those elements are and how they work together that we are able to truly discover out best kind and its optimal healthy state .
The best skin of your life is just a few steps away !

Being in the beauty field for so many years had made me realise that there are so many misconceptions about beauty ingredients , factors effecting our skin and ways to approach the skin and its health !
My goal with this book is to share my passion and my knowledge with you about skin anatomy , beauty products, beauty techniques and vary approach to treat the skin .
I truly believe that knowing the factors that are effecting your skin health

AFTER ALL...YOUR SKIN IS YOUR BIGGEST ORGAN !


YOUR SKIN 'S HEALTH & BEAUTY

Remember that the skin is an ORGAN and it reflects its health state on how the skin appears ! To have a beautiful and glowing skin you have to take care of its health first !
To do so discover with me all the food category and how to combine them to have maximum result !
DISCOVER Your ETHNIC Group

---
The skin is divided in 4 categories based on the reaction on UV exposure .
Knowing YOUR specific heritage will allow you to PREVENT all the CONS of your skin and help you KEEP all the PROS .
---
Learn with me all the PREVEDIBLE FACTORS that are effecting the beauty and health of you're skin and how can you educate yourself in PREVENTING-TREATING skin concern
---
It's true...we are what we eat !
The good news is that there are FOOD GROUPS called SKIN FOODS that can help you
TREAT-PREVENT
most common skin concern like Dryness-Inflammation and Sebum production
---
Your skin is your biggest and m most extend ORGAN that is why it's very important to get to learn how to read LABELS of the products we are applying on our skin !
let me teach you HOW
---
In my E-Book SKIN ELENTS I'll guide you through the main beauty STEPS and most common SKINCARE PRODUCTS so that you too know exactly WHAT to choose WHEN to apply it and WHY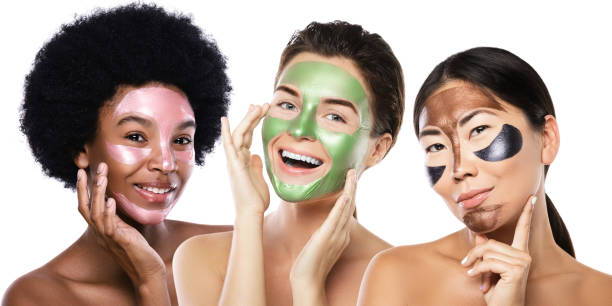 BE PART OF MY TRIBE and subscribe to my MAILING LIST !
I will keep you in the LOOP

SKINCARE product
BEAUTY techniques
SKIN FOOD
DO & DONT's
TUTORIALS


https://view.flodesk.com/pages/602d3c9552dd291e4e7d981e